Chapter Achievements
Since its inception in August 2003, PMI Trivandrum Kerala Chapter has been steadily growing both in membership and in the initiatives undertaken. In the recent past, the growth was accelerated with key milestones as below: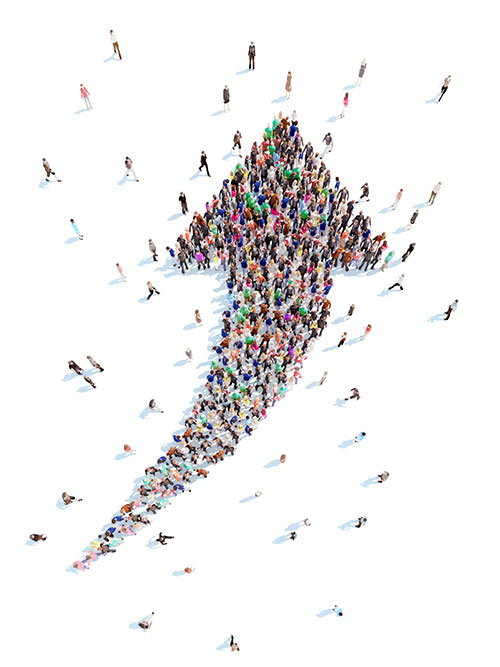 15th anniversary celebrations moving into first physical office space in Nov 2017.
Kochi branch inauguration in Jan 2018.
Hattrick achievement from 2018 onwards for exceeding targets set for membership growth, retention and first year retention.
Global Best Chapter Award finalist for Category II in 2019 (nominated in 2018, 2020 and 2021 also).
Consistently high NPS score, much above the region level.
Successful conduct of Annual Project Management Conference WAVES from 2010 onwards with transition to virtual mode in 2020 to overcome the COVID pandemic challenge.
First chapter in R11 to introduce Annual Academic Conclave, conducted offline in 2019 and 2020, and online in 2021.
First chapter in R11 to initiate DA Conference, co-hosted in 2020 and singly in 2021.
Passionate contribution to UNSDGs with humanitarian, social good and community based programs touching the lives of many. In 2021, Chapter contributed 14500 hours to the UN SDG commitment of PMI Global'.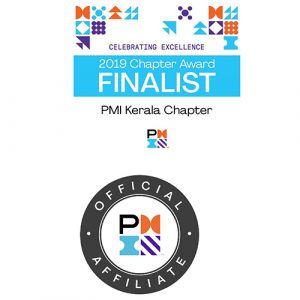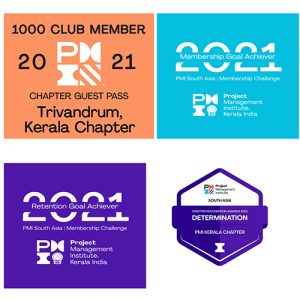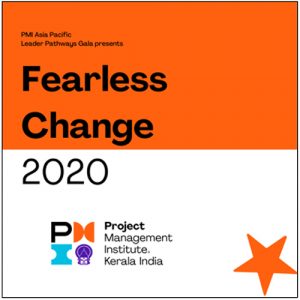 PMI Kerala chapter bagged the Recognition Award of Nurturing-Determination from PMI South Asia. This is a very special recognition given to those chapters who are closely connected with their members and ensure they get the right value in return for their membership. It was a great moment for the chapter and it further motivates us to achieve many more accolades in the coming year. The award is a recognition of our contributions and their significant value to members and the community.